By admin on Jan 27, 2015 in Software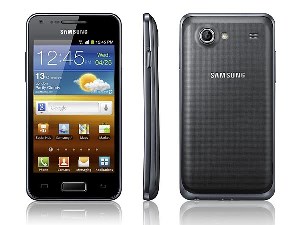 The year 2014 was a great year for App enthusiasts. Android users certainly had a wide variety of great apps to download that made life easier, and more fun. There was something for everybody whether their passions were music, sports, fitness, film, games, or personal enrichment.
Here is a list of thirty of the best Android apps of 2014.
1. Firechat – A texting app that works even when the internet is down.
2. Seven Minute Super Hero Workout – Beat up aliens and burn calories at the same time
3. Coursera – Take a class, or download a lecture from one of 600 prestigious universities for free.
4. Tynker – An online 'sandbox' for future coders that includes challenging games.
5. Madefire – Digitally formatted comics from the best publishing houses including DC Comics.
6. Disney Movies Anywhere – Watch Disney and Pixar movies from Android no matter where it was downloaded from.
7. Minuum – This keyboard app makes one hand typing a breeze and is great with wearable technology.

8. Timehop – Let everybody know what you were doing a year ago.
9. Twickets – Sell event tickets, but no scalping allowed! Sales must be for face value or less.
10. NavFree – Maps and directions that are free overseas. No data charges!
11. Zoopla – House hunting at your fingertips with great drill down capabilities.
12. CBS Sports – Live game updates including scores along with fantasy football information.
13. Gas Guru – Find the cheapest fuel nearby.
14. Link Bubble – A sleek view of your news feed or Twitter stream without all of the distractions.
15. Wunderlist – A to do list to bring along on your mobile device.
16. HBOGo – Stream HBO shows and movies from your device.
17. Blinklist – Quick read versions of non-fiction titles perfect for busy learners.
18. Afterlight – Photography app for 'Droid users. Clean up photos from your phone.
19. WeTransfer – Heavy load capable internet based file transfer utility.
20. QuizUp – Words with friends for trivia buffs. Test your knowledge.
21. WhoSampled – Find the origin of music samples used in today's popular hits.
22. Inbox – Gmail management app. Organize and categorize email. – An amazing app that will let you view by categories that are personalized for you.
23. Ipassword – Manage multiple passwords from one location. This combines security with convenience. All of your passwords encrypted and stored in one place. You only access requirement? Your Ipassword!
24. Sunrise Calendar – A mobile calendar application that interfaces with both Google Calendar and Exchange.
25. CityMapper – Navigation for tourists in NYC and London! More cities to come!
26. DeviantArt – Browse the largest online art gallery and connect with other art lovers.
27. Drop Task – Task lists and to-do lists for visual thinkers and learners!
28. Yahoo News Digest – Relevant news updated twice a day and presented in a sleek and easy to access interface.
29. Google Docs – Mobile based document editing for documents stored in the cloud.
30. SpeedTest – How fast is your internet connection right now? Find out in just a few taps
One can only wonder what 2015 will bring – I can't wait!
Author's bio: Julie Ellis believes that, only through experiential knowledge does one become an engaging and creative writer. Her degree in Journalism and a host of real-world study and experience has made her a permanent and popular blogger for PremierEssay.net.