By admin on May 21, 2012 in Hardware, PC Crash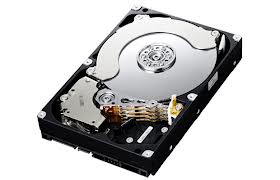 The hard disk in our computer is not only the storage house of our precious data but it also contains the operating system which is responsible for successful communication between computer's hardware and software. We can say that any damage to the hard disk can create devastating situation of data loss. There could be various reasons of data loss from hard disk of computer but with the availability of hard drive data recovery software and services, it is possible to recover our precious data. In order to select an appropriate solution to recover hard drive data, it is advisable to understand the cause for data loss from hard drive.
Mentioned below are common causes of data loss from hard drive of your computer:
Logical Reasons: This category generally incorporates logical errors which we encounter due to operating system corruption, file system damage, and other software related issues.
Accidental Deletion: Most of us deny admitting it but accidental deletion of data/files is one of the prominent reasons of losing them. Due to various human errors like emptying the trash, deletion of an important file with some unused files permanently from system, and mistakenly deleting a file while trying to save it are some examples of accidental deletion.
Malicious Software and Computer Viruses: It is again a significant cause of data loss. Computer viruses and malicious software are designed to delete your files, disk partitions, and sometimes corrupt the operating system.
Unexpected Formatting: Unwanted formatting of hard drive without taking proper backup leads to data loss.
Physical Damage: Since hard drive is made up of various sensitive components, any improper use such as drops, bumps, and other haphazard ways of handling may result in damage and permanent data loss.
The last reason (physical damage) requires expensive data recovery service to overcome data loss however other four data loss reasons can easily be overcome with the help of third-party hard disk data recovery software. The point to be made here is rectifying physical damage of the hard disk yourself is not recommended as we know a hard disk is made up of sensitive components and exposing it in normal room environment can further damage it. Therefore, in case of physical damage you have to contact hard drive data recovery service provider immediately.
However, you can use hard disk data recovery software without expert help. One of the award winning data recovery software is  Stellar Phoenix Windows Data Recovery. The software has simple intuitive user interface which can help recover lost, deleted, inaccessible, or formatted data without needing any assistance of an expert or prior training.