By admin on Nov 3, 2011 in Software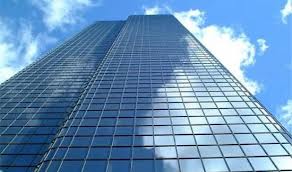 While researching topics for my blog, I stumbled upon this term called Enterprise Resource Planning, and I was curious to find out what it means.
Enterprise Resource Planning is an integrated information system that serves all departments within an organization, embracing finance/accounting, human resources distribution, manufacturing, sales and service and customer relationship management. ERP systems automate this activity with an integrated software application. Its purpose is to manage and coordinate resources, the flow of information between all business functions inside the organization and manage the connections to outside stakeholders.
In other words, ERP relates to the integrated software infrastructure that supports a company's business process. About 90% of Fortune 100 companies have implemented some form of Enterprise Resource Planning.
JD Edwards was one of the first companies that offered ERP solutions back in the 1980s and 1990s. It was acquired by PeopleSoft in 2003, which was then purchased by Oracle Corporation only a year later. The original systems and related services are still used and offered by other companies in some form, such as JD Edwards consulting from Syntax and EnterpriseOne/JD Edwards World from Oracle. There are many more systems from other vendors.
Some famous ERP vendors include:
Oracle
SAP
Microsoft Dynamics
The Sage Group
SSA Global Technologies
Sources: Wikipedia, Free Encyclopedia of Ecommerce