By admin on Jul 29, 2010 in Windows 7, Windows Vista, Windows XP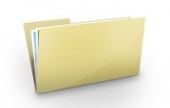 One of my readers asked me to explain how he can transfer his favorite websites from Internet Explorer to another PC or laptop. This may sound easy to anyone who is experienced with computers or whoever did this before, but definitely not to the basic user. I knew it was a simple task, but since I had never attempted that, I had to do some research myself.
There are many Web sites which explain how to move your favorite Web links from one computer to another, and I confirmed the following method with a simple Google search.
All you have to do is copy your favorites folder from Documents and Settings (WinXP) or Users (Vista/7) and move it to the new PC.
Here are the detailed instructions:
Plug in a USB flash drive into the computer that already has the favorites.
Open My Computer, then double click on the C: drive, then Documents and Settings folder (in Windows XP) or Users in Vista/Windows 7, and then your user name.
Open the Favorites folder. You'll see the list of all your stored Web sites. These are actually Internet shortcuts, and if you double clicked on any of them, the Web site would open in your Web browser.
To select all links, highlight all with your mouse or press CTRL and A (keyboard shortcut).
Right click and select Copy (or press CTRL and C on your keyboard).
Now open your USB drive, right click anywhere and paste your copied links.
Alternatively, you can skip steps 4 and 5, right click on your Favorites folder, copy and paste it into the USB flash drive.
Unplug the USB flash drive.
Plug the USB drive into the new PC and navigate to the Favorites folder.
Now copy all your links or the Favorites folder.
Navigate to C:\Documents and Settings\yourUserName\ if you are using Windows XP and paste the folder inside. If you copied the links instead of the folder, then you have to navigate to C:\Documents and Settings\yourUserName\Favorites and paste your links inside. For Windows Vista and 7, navigate to C:\Users\yourUserName\
Next time you open your browser in the new computer, your favorites will be there.