By admin on Oct 19, 2017 in Software
Nowadays email clients have become the most important part of every small- or large-scale organization. Yahoo mail is one of them which is widely used. It is a popular web-based email service which is now counted as the third largest email application in the world.
As the technology advanced over the years, daily tasks became more complex and somewhat less secure for the average user. Today, online threats such as hackers and viruses can affect your work as well as your data, and potentially cause serious problems. Luckily, backup is an easy and handy support system. One can save Yahoo Mail to PC and avoid the fear of data loss. In the following article, we will discuss reasons for and methods of saving data from your Yahoo account.
Why You Should Move Yahoo Mailbox to Desktop?
There are many reasons why a user would want to copy Yahoo mail to computer. Some are listed here:
Many organizations as well as users keep a copy of their Yahoo mail items on a regular basis. Backing up Yahoo mail can help you in accessing data in case of any data loss.
Sometimes, Yahoo mail server can be inaccessible for the moment due to some server issues. If you have a backup then also, you can access your data even if the server is not working properly.
With the help of technology, a human mind is very sharp and intelligent. Now, what if someone hacks your account!! This situation is like a nightmare, but if you download Yahoo Mail folders to computer, then there is no need to worry.
The best thing of having a backup file of your Yahoo mails is that you can easily access them while working offline.  
Download Yahoo Mail Folders to Computer Manually
If we talk about a standard approach, a user can easily copy each and every mail from his Yahoo account and save them to his local disk. But the actual format of the email is hard to get while copying the mail. For same metadata and exact format, a user can configure Yahoo Mail to Outlook email client.
It is a prerequisite to install MS Outlook to fetch the data. Follow below steps to get Yahoo Mail in Outlook:
Run & open MS Outlook by clicking on Start >> All Programs >> Microsoft Office > Microsoft Office Outlook.
Click on Tools >> Go to Account Setting from the Menu bar.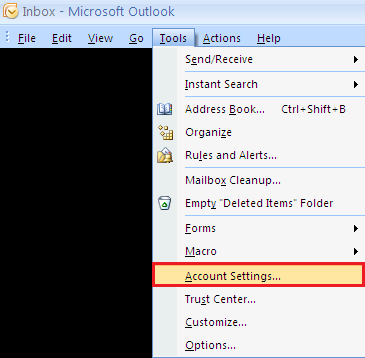 To add the Yahoo account, click on New button.
Select Microsoft Exchange POP3, IMAP or HTTP and then click on Next button.
Click on the checkbox Manually configure server settings or additional server types and then proceed by clicking on Next button.
After that, click on Next >> Internet E-mail radio button >> Next.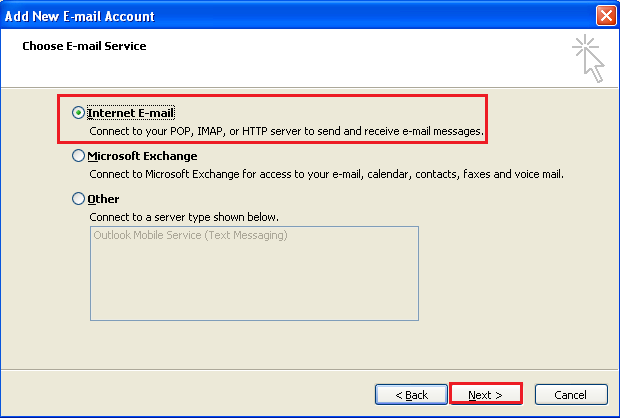 A dialogue box will appear where the user needs to fill the account details i.e., name, email id & password.
Account Type: POP3
Incoming Mail Server: pop.mail.yahoo.com
Outgoing Mail Server (SMTP): smtp.mail.yahoo.com
Now, Click on More settings button.
Again a dialogue box will appear & you need to fill the following server details:

Incoming Server POP3: 995
Click on Server requires an encrypted connection (SSL) check box.
Outgoing Server (SMTP): 465
From the drop-down list, choose SSL for the encrypted connection.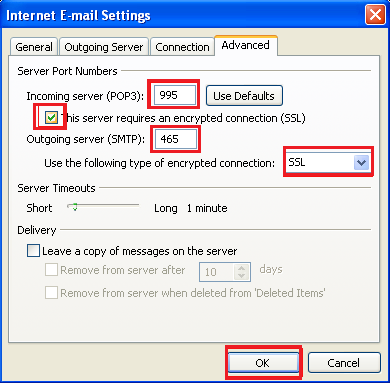 Click on OK button. After that, click on Outgoing Server >> My Outgoing server (SMTP) requires authentication. Now, enable the checkbox of same settings as my incoming mail server and then, click on OK.
After filling all the details, you are taken back to the previous window. Click on Next button.
A dialogue box will appear with a message "Congratulations!" at the end end of the process. Finally, click on Finish button.
Now download all the emails from Yahoo mail to desktop with help of Send/Receive option.           
Professional Method to Backup Yahoo mail to Hard Drive

There are several drawbacks in the manual methods as well as less assurance of getting accurate results. There are many users that are looking for an instant solution to download Yahoo mail folders to computer. They don't want to be stuck in a lengthy and time-consuming method. In this case, a third-party tool always proves to be a more reliable solution. With the help of Yahoo Backup Tool, you can move Yahoo mail to desktop in a very short time. This tool works effectively by providing the backup of data safely on your hard drive.
Conclusion
The article discusses how to download Yahoo mail folders to computer with the help of easy and reliable solutions. You can perform a step-by-step procedure & configure your Yahoo account in Outlook. It is true that manual method always has some limitations, but you can also try a professional solution to back up your Yahoo mail on your computer.