By admin on Dec 6, 2012 in PC Crash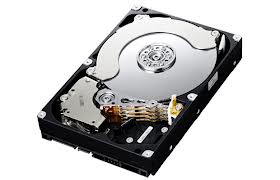 For almost all computer users hard drives are the major data storage media, which store all their personal as well as business critical data. Sometimes, with much precious data in it, the hard drive fails and all the data becomes completely inaccessible. The reason behind hard drive failure can be anything from virus attack or operating system crash to file system corruption. However, now there are many hard drive data recovery solutions for such unfortunate instances of data loss or inaccessibility.
Hard drive recovery is the technique to recover lost, deleted, formatted data from any working or unresponsive hard disk of your computer.
Even though it is possible to connect external media and store data there, the default in-built media hard drives are preferred.
Even if there is back up, users store their back-up copies in another hard drive. Whether it is your main system hard drive or the back-up drive, failure or crash results in the loss of valuable data.
There are various reasons that contribute to the failure of the hard drive, among which some of the prominent ones are listed as below:
Intrusion of malicious programs like virus, worm, Trojan horse etc
Deletion or modification of necessary system files
Malfunctioning of the operating system
Corruption of the file system
Conflict with newly installed software or hardware
In each of the above cases, you need to take a different approach to solve the root cause of the problem. However, if the hard drive has become completely inaccessible, there are some inbuilt Windows utilities, which can help resolving the problem. In this context, you need to connect your unresponsive Windows hard drive to another working machine and run the 'CHKDSK' utility. You can execute the 'CHKDSK' utility with the '-f' parameter to fix all the disk related errors, if there are any.
Note: While running the 'CHKDSK' utility, you are required to log in as Administrator.
If the 'CHKDSK' utility fails, you can still resolve the problem using another inbuilt utility, 'FSCK'. The 'FSCK' utility is meant to check the integrity of the file system and repair if needed. In case of severe corruption to the disk, both 'CHKDSK' as well as 'FSCK' utility fail to respond and you need to take the help of a third-party hard drive data recovery software.
There are various hard drive recovery utilities that can deal with any instance of data loss and recover all your precious data, even from the badly corrupt or inaccessible hard drive. The software is 100% safe and it recovers data in their original format. Moreover, with highly interactive graphical user interfaces, the software is easy to use without any technical assistance.