By admin on Feb 19, 2009 in Windows XP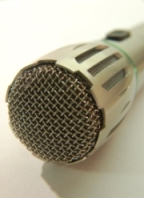 I found a great article on how to use speech recognition in Windows XP and Office 2002 and 2003. It is published on eHow.com and it lists 9 steps on how to configure the program for first use.
You'll need Internet access, speakers and a microphone.
Before you visit eHow.com, you should also take a look at this Microsoft support page, which explains what speech recognition is used for, how it works and how to install speech recognition software.
You use it for converting spoken words to text, so you won't have to type your letters, reports and other documents any more. All you have to do is dictate the text into the microphone and it will be displayed on the screen. You can use it in all Office programs and in programs where this function is enabled, such as Internet Explorer.
For more information, please visit Microsoft support article 306537. This article and instructions apply to Windows XP Pro and Home Edition.