By admin on Jan 12, 2009 in Software, Windows 7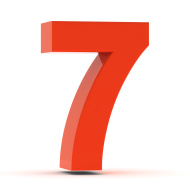 It is time to start reviewing the new operating system from Microsoft, as I'm sure many PC users are eager to find out what Windows 7 has to offer. For everyone that wasn't able to download the new beta version or test the new system yet, I have put together a summary of major changes compared to Windows Vista.
Speed: Windows 7 seems to be faster and it uses less resources than Windows Vista. It also includes fewer bundled programs (such as Windows Messenger), which makes it load and run faster.
Design: The new interface is designed to reduce clicks and make content more accessible (some people suggested this system would see the end of the computer mouse). The resource-hogging sidebar has been removed and there are simplified shutdown controls with textual menus. It also includes an Action Center for pulling security and maintenance features into a single menu for simpler management. Another major change is the inclusion of the 'ribbon' with shortcuts to favorite programs at the base of the screen.
The User Account Control offers 4 levels of protection: always notify, notify when programs try to make changes, notify when programs try to make changes(default) but don't dim the screen and never notify.
Networking settings also offer a new feature: Homegroups, used to set up automatic sharing of libraries (pictures, music, videos, documents), printers and storage devices. In addition, there is extra security for home network: Windows generates a passkey that you must enter on every workstation on the network, which should stop intruders accessing your files even if they manage to connect to your wireless network.
Upgrade from Windows Vista is easy and according to first installation reports, completes without problems.
In conclusion, Windows 7 is faster and lighter than Windows Vista, the design will need some getting used to (but there are always options to change the look and tweak the settings) and file sharing between PCs is easier to set up.
Source: PCWorld